3 Game-Changing Reasons Why You Need to Add a Winch to Your UTV
3 Game-Changing Reasons Why You Need to Add a Winch to Your UTV
---
BAD DAWG ACCESSORIES | WINCHES | SEPTEMBER 26, 2018
One of the best things about owning a UTV is being able to personalize your ride with the various aftermarket UTV accessories that are on the market. You can add a windshield, a lift kit, cool bumpers, and more. However, there are a few accessories that every UTV should have.

The winch is one of those accessories. However, it is usually one of those items that you don't quite think about buying until you are stuck in the mud and really need it. Here are some reasons you should buy a winch today.

WINCHES HELP YOU KEEP MOVING ALONG
Tackling the trails and stirring up dust on the backroads is perhaps the best part about driving your side-by-side. However, sometimes those roads get a little muddy and a little rocky. Whether you purposely drive through a mud hole or push your ride to go down a rocky hill, things get stuck. If you are alone on the trails in the middle of nowhere, things can get ugly fast. And when you add in extreme cold or hot temperatures, you could find yourself in real trouble. Having a durable winch allows you to quickly get unstuck without having to wait for help.

WINCHES CAN SOLVE A NUMBER OF PROBLEMS
Winches aren't just for getting you out of a sticky...or muddy situation. There are a lot of practical reasons for adding a winch to your UTV. Have you ever been in a situation where you have been hunting and made a prize-winning kill? If so, then you also understand how difficult it can be to move the heavy trophy when you are up on a hill or in a heavily wooded area. By adding a winch to your UTV when you hunt, it makes getting home a lot quicker and easier. Another practical reason for having a winch is to use it when clearing brush and removing tree stumps. Use safety measures and follow any manufacturer's recommendations before using any powerful tools such as a winch.

WINCHES ALLOW YOU TO BE THE HERO
It's always a good time when you are out riding the trails with your family and friends. However, good times can quickly come to an end when someone in your party gets stuck. By having a winch nearby or attached to your SXS, you can easily be the hero by helping your friend or fellow UTV trail riding enthusiast get unstuck. Not only will you save the day, but helping out when you can is also good riding etiquette.

BAD DAWG ACCESSORIES HAS WINCHES
Bad Dawg carries an assortment of winches to help you stay safe and unstuck. Check out the Warn ProVantage 4500 lb Winch. This winch is built with power sports and your side-by-side in mind. It includes a durable aircraft-grade wire rope, all-metal gear end housing, and a powerful permanent magnet motor.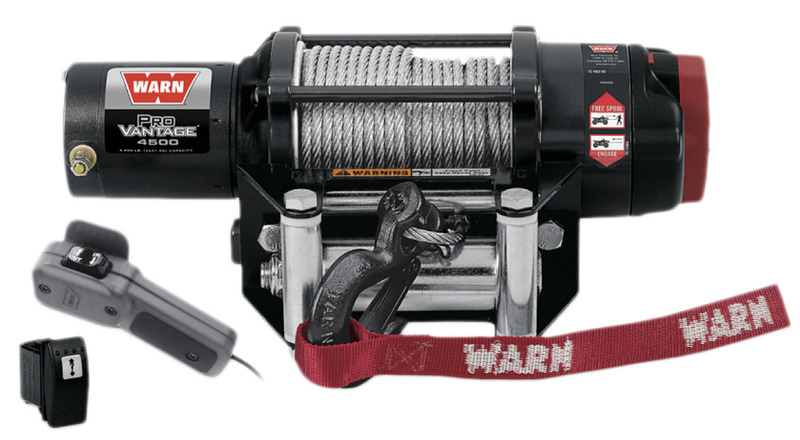 For those who need more portability and mobility, take a look at the Strike Force 2" Receiver Portable Winch. It is mounted to a solid steel plate and comes with everything you need to winch. The Strike Force comes standard with a 3000 LB threaded steel cable winch that does include both a wireless and plug in remote. Simply connect it to the closest battery available, and you are good to go.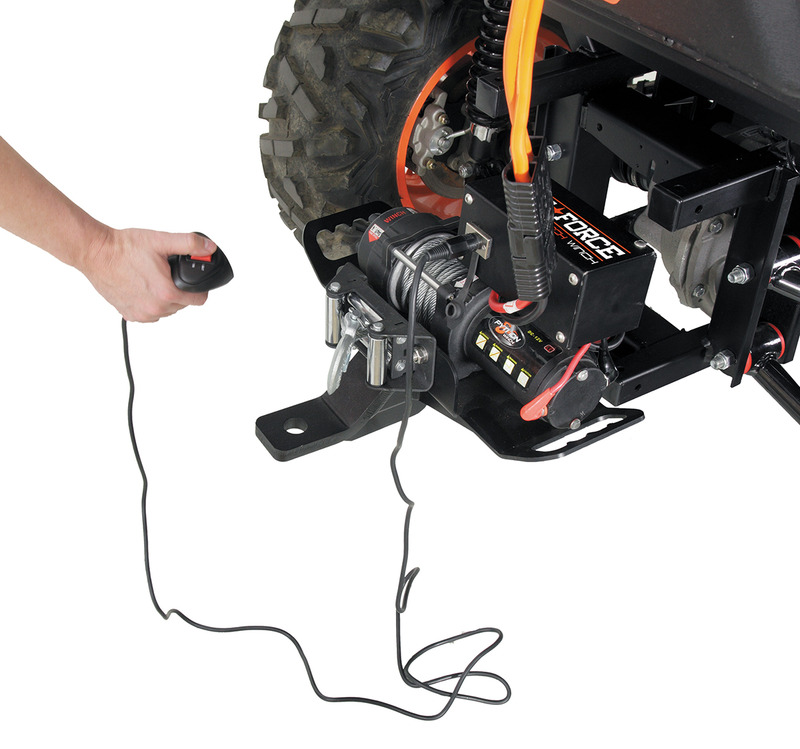 Trucks get stuck too and that's why Bad Dawg even carries winches for your truck. Check out the Warn Zeon 12-S Synthetic Winch. This winch boasts of being the toughest and most technologically-advanced winch on the trail today. It's the perfect choice for heavily loaded off-road vehicles and designed for even your toughest rescues.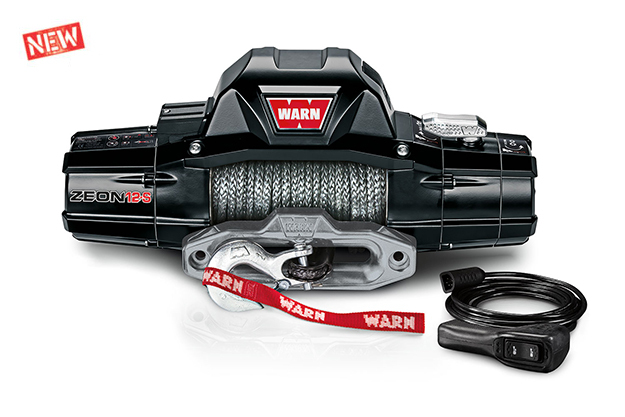 DON'T GET STUCK IN THE MUD WITHOUT A WINCH
As you can see, winches are a must-have accessory that every rider should have on their UTV. Not only are they a big help when you find yourself stuck but you can also help out others or use them in ways to make tough jobs easier.

Check out these winches online or visit a BAD DAWG DEALER. Use the DEALER LOCATOR to help find a dealer near you and get ready to get your ride DAWG'D OUT with the baddest American-made accessories on the planet.