3 Types of Gun Racks to Kick Off the Hunting Season
3 Types of Gun Racks to Kick Off the Hunting Season
---
BAD DAWG ACCESSORIES | HUNTING | SEPTEMBER 26, 2018
Are you an avid hunter? Do you like to take your rifles with you for added protection against wildlife when you take on back wood trails? When traveling the trails with firearms, it's important that they are kept in a safe place.

Check out some of the gun rack options for your UTV/SXS that you can find at Bad Dawg Accessories.

ABOVE HEAD GUN RACKS
Above head gun racks are some of the most popular on the market due to the fact that they allow you to utilize space within your UTV that is hardly used. They can easily mount to the top of your SXS's roll cage, and most don't require any type of drilling. The mounting position also makes it easy to reach your guns when needed. If you have a roof, then you are also able to keep your guns out of the elements. And when hunting season is done, you can just keep this type of gun rack installed since it's out of the way.

Polaris Ranger XP 900 Quick Draw Above Head Gun Rack
This above head gun rack fits the 2014-2016 Polaris Ranger XP 900 and the 2015 Polaris 570 Full-Size.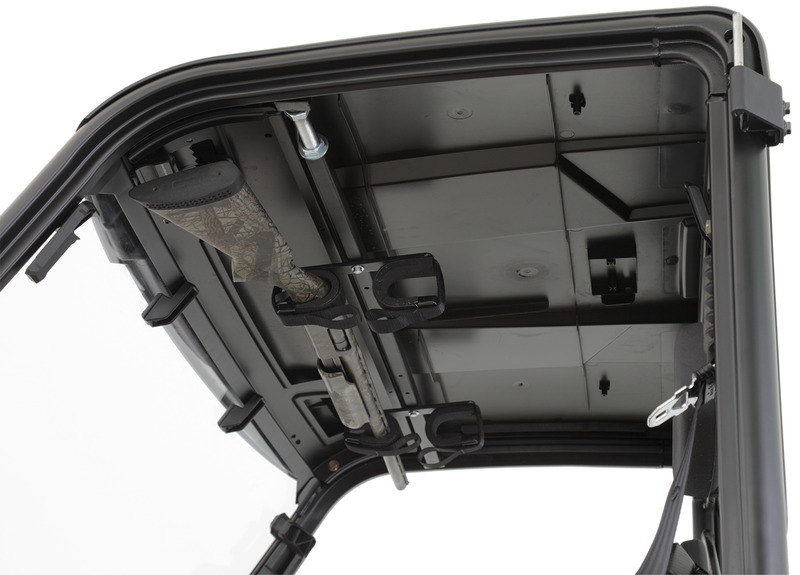 Quick Draw Above Head Gun Rack (23" to 28")
This above head gun rack fits a variety of side-by-side/UTV models such as Ranger 500, Ranger 800, Kubota RTV 500, Kawasaki Mule 610, Honda Big Red 4010 Trans 4 x 4, Kawasaki MULE 4010, Kawasaki MULE 4000, Kawasaki MULE 600, and the Kawasaki MULE.


*And remember, for safety reasons, NEVER transport a loaded gun in any of our gun racks.

FLOOR MOUNTED GUN RACKS
For those who prefer to have their guns within eyesight at all times, our floor mounted gun racks may be just what you need. As the name suggests, floor mounted gun racks easily install to the floor of your utility vehicle, truck, or other similar vehicles. You can also mount this gun rack to the bed of your truck or UTV for easy access. When installing the gun rack, you can also choose which direction to place the firearms.

The Universal Floor Mounted 2 Gun Rack is:
- Heavy-duty, over-molded butt section to secure the stock of your firearm
- Over-molded v-blocks with tough rubber straps provide firearm and barrel support
- Safely and securely holds either shotguns or rifles
- Can accommodate a firearm cased within a gun sock style case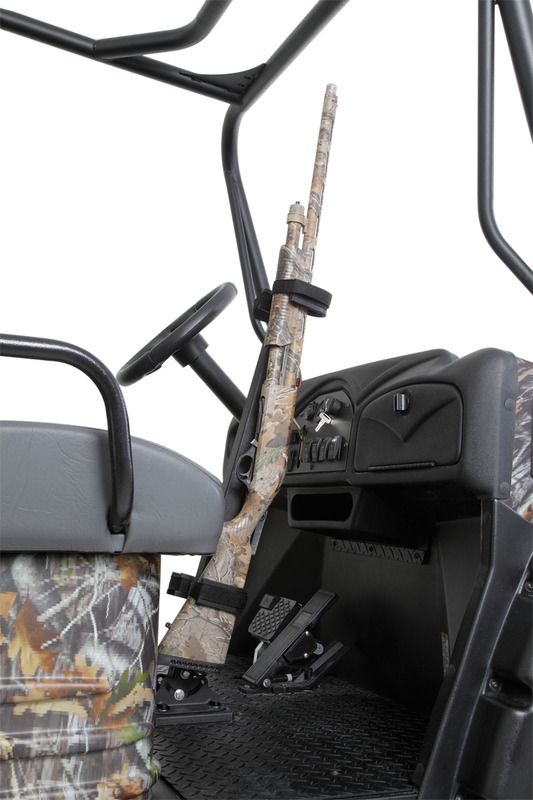 We also carry this in a 4 Gun Rack. *And remember, for safety reasons, NEVER transport a loaded gun in any of our gun racks.

REAR MOUNTED GUN RACKS
When looking for the perfect place to hunt, it sometimes takes going deep into the woods and even camping out. Whether you are staying out overnight or you have a full crew, you need every bit of space that you can find for all of your equipment, coolers, and of course, leg room. The Power-Ride Gun Rack places your guns safely and securely on the back of your side-by-side UTV cab by using a unique mounting base that attaches to UTV frames measuring 50" to 64" wide and adjusts to fit all popular brands of UTVs. This gets your guns out of the way while also giving the additional room you may need. And when you don't need it, this gun rack can be removed in seconds.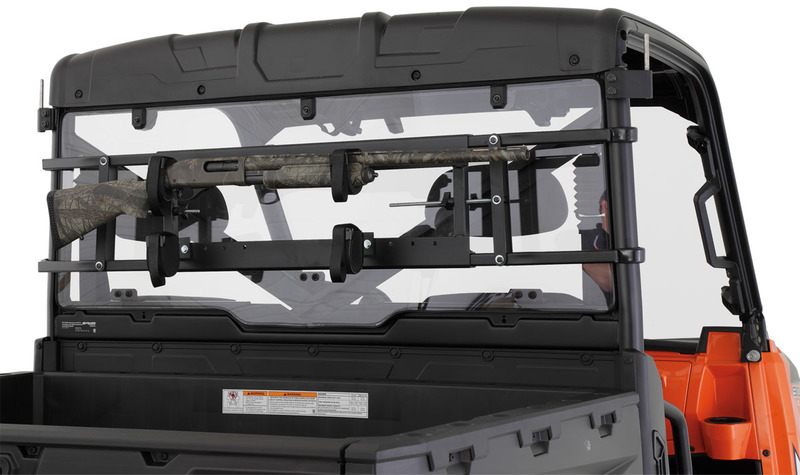 KICK OFF HUNTING SEASON IN STYLE WITH BAD DAWG ACCESSORIES
From gun racks to full cab enclosures and more, Bad Dawg Accessories has everything you need to get your side-by-side/utility vehicle ready to kick off the hunting season. Check out a few other accessories that we think will help you out this hunting season.

GROUNDHOG MAX DISC PLOW
Do you have your food plots ready yet? Don't worry. All you need is our GroundHog Max Disc Plow. The great thing about this disc plow is that it can be attached to your ATV, UTV, and even your zero-turn mower in order to create food plots where you want them to be. Because the plow only weighs 69 lbs and has a transport mode, it's also easy to venture deep in the woods and hard to reach areas in order to create food plots. Did we mention that you can also do this by yourself? Click here to learn more about our GroundHog Max Disc Plows.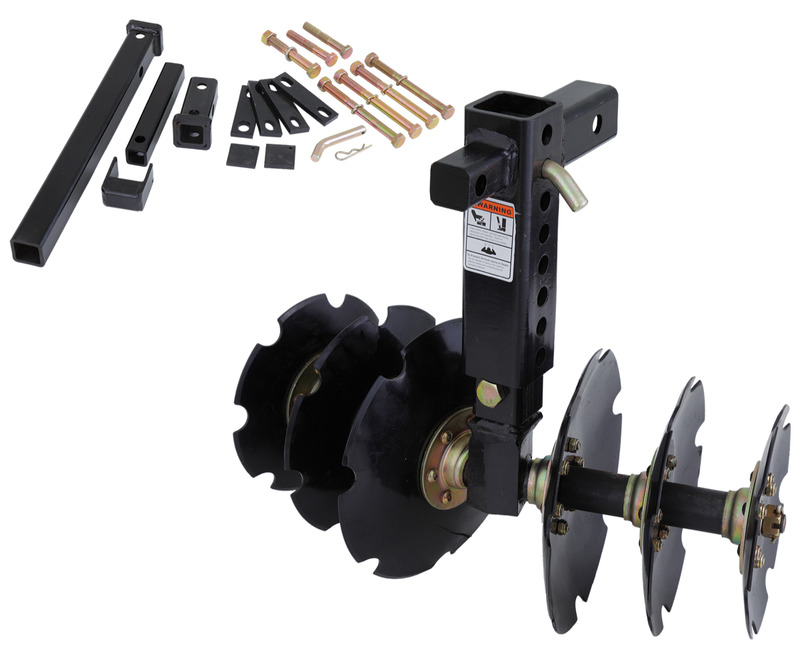 WINCH
When hunting, you can get yourself into some sticky situations. That's why it's important to always have a winch installed on your UTV. At Bad Dawg, we carry industry leading WARN winches. They are built with premium and durable parts and most come fully sealed in order to keep out the elements. Find the winch that meets your weight requirements by clicking here.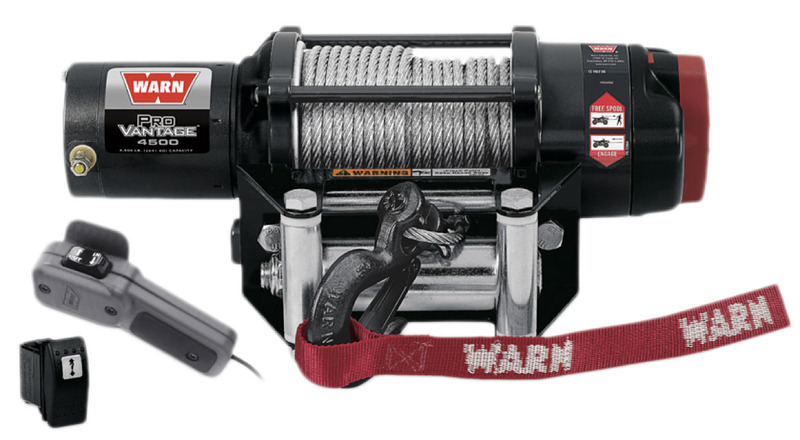 Now is the time to start getting everything together to make this the best hunting season ever. You can buy online or visit a Bad Dawg Accessories Dealer. Use our DEALER LOCATOR to find a dealer near you.