Most Popular UTV Accessories for Polaris Rangers
Most Popular UTV Accessories for Polaris Rangers
---
BAD DAWG | POLARIS RANGER | DECEMBER 03, 2018
The struggle is REAL when it comes to selecting the right gifts for someone… no matter the occasion! But here's a little secret… if you know someone with a UTV, it gets a lot easier when it comes to gift ideas. At Bad Dawg, we have top quality accessories compatible with top UTV models out there; one of which is the Polaris Ranger. We have compatible products for a wide range of the Polaris Ranger models, but here are just the top 5 most sold Polaris Ranger UTV accessories.

1. Polaris Full Size Ranger 800 Crew Aluminum Roof
Adding a roof to your UTV is a life changer. It immediately enhances your capability and allows you some added comfort instantly. Need to ride around in the rain or snow? Now you can do so without getting soaking wet or having snow flying in your face the whole time. Are you riding around all summer sweating your butt off and getting a sunburn? Well, now you're not! This roof is 100% aluminum and coated with black powder for effect. It includes a rain guard to help with inclement weather and is also made in the USA. Cover you and your crew and get to riding!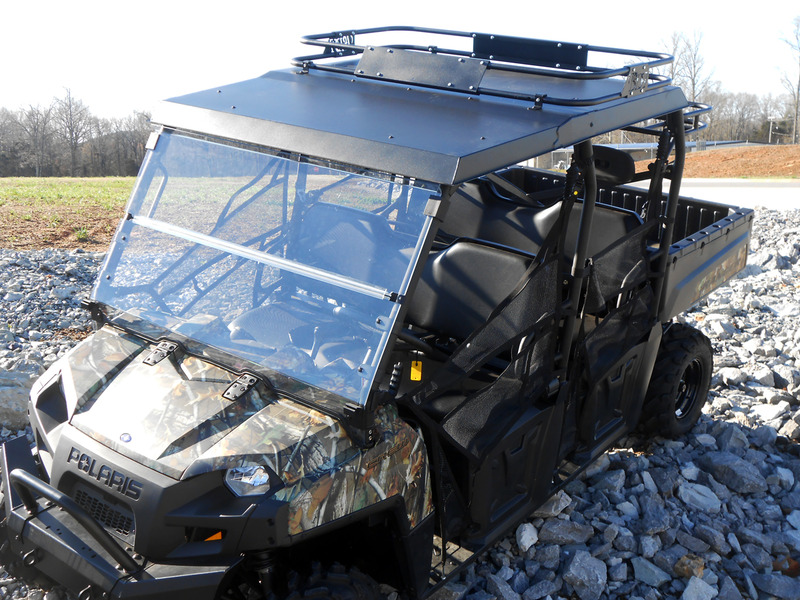 2. Polaris Ranger 800 Full-Size Folding Front Windshield
Guess what? The second most popular Polaris Ranger UTV accessory is ALSO pictured above! That's because when you add a roof, now you're going to want a windshield. But this isn't JUST a windshield… it's a folding one. This means you can put up the windshield when you need it and fold it down when you don't- which is pretty awesome. If there's a ton of stuff flying in your face, you can put up the windshield, and when it's a gorgeous warm day, you can put it down and feel the wind on your face. It's up to you! It's made from ¼ inch thick polycarbonate and will not affect the driver's visibility.

3. Polaris Ranger XP 900 Quick Draw Above Head Gun Rack
Our 3rd top UTV accessory for Polaris Rangers is this awesome gun rack. This is especially great for you hunters out there! It keeps your gun easily accessible during your ride, but it also protects your gun by keeping up and out of the way. We advise that you do not keep the gun loaded while in the rack! By keeping it above head, you can keep all the leg room you need in the cab and know where it is at all time. Also, it is very easy to install, all you need to do is mount it to the roll cage- no drilling necessary!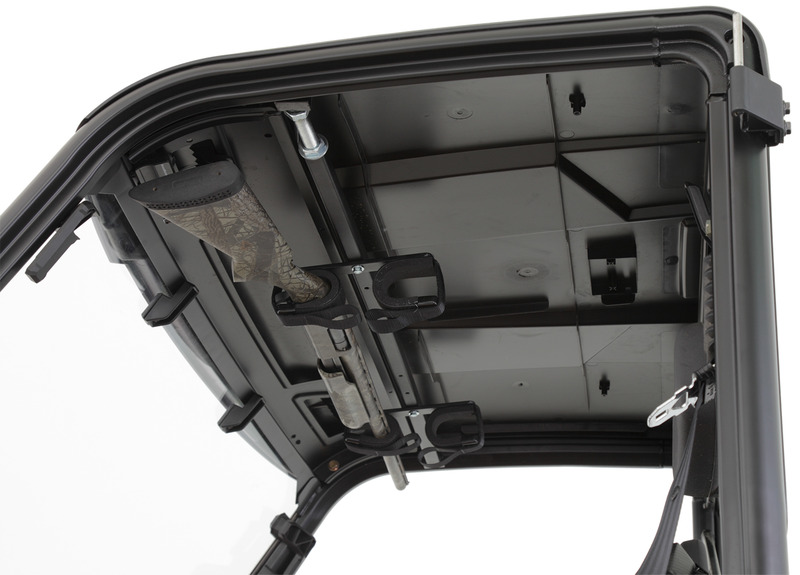 4. Polaris Ranger 900/570 Full-Size Rear Cargo Rack
UTV riders usually have a lot of stuff to carry around but not a great place to store it all; that's what makes this rear cargo rack so popular! Extra storage space for your Polaris Ranger allows you to bring more things along and get more accomplished. It's easily installed and includes the whole bolt up system. Don't waste space in the bed when you can add more cargo racks!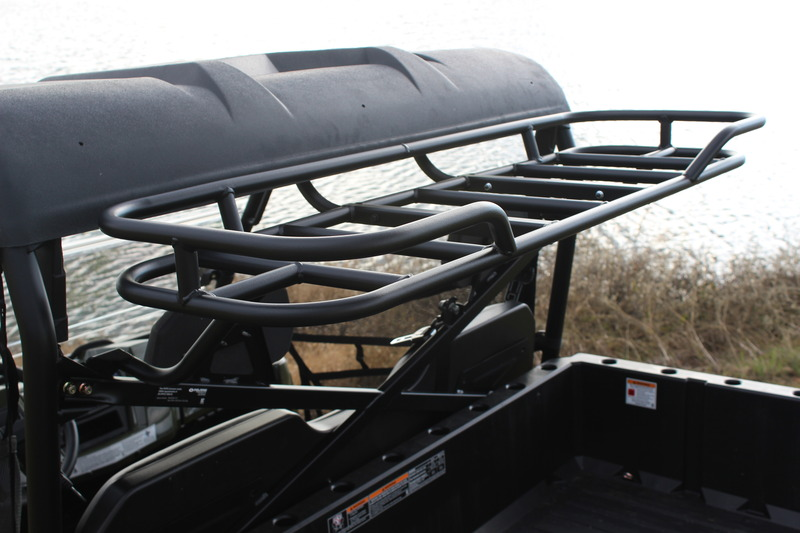 5. Polaris Ranger Crew Cab Rear Cup Holder
Last but not least, we've got the crew cab rear cup holder accessory! Cup holders are never appreciated until you realize you don't have a place to set your drink. Adding the rear cup holders make it easier for your passengers to ride along and not worry about spilling their drink all over when you guys are riding over the rough terrain. It's important for everyone to stay hydrated and enjoy the ride! Free up their hands so they can hold on and stay safe while riding.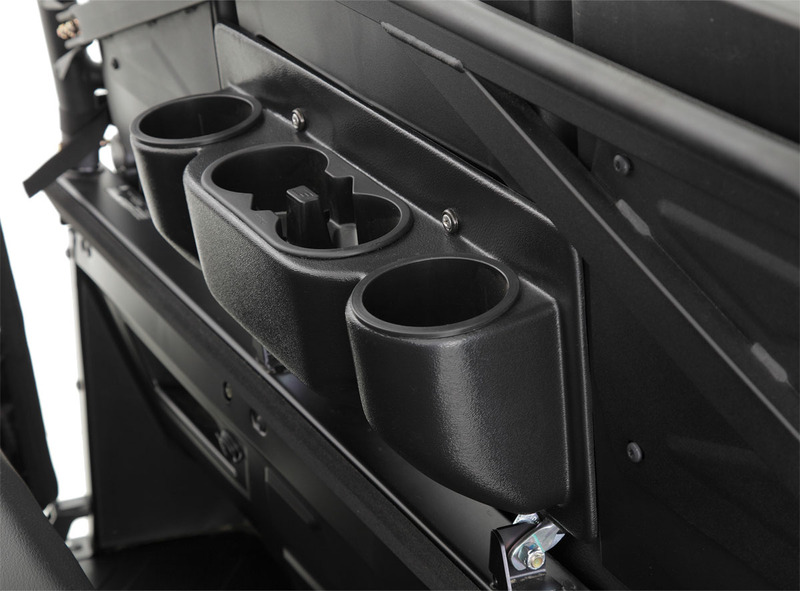 And that's it! Those are the top 5 sold accessories for Polaris Rangers here in 2018. Are you surprised? We're not. They're extremely useful and easy upgrades to your current model, why wouldn't you want that?

Even though we only went over the Top 5, there are plenty more where that came from. If you didn't see something for your model or you're looking for a different brand's model, go visit our site to view our accessories by category and see what's available there! You can add them to your cart and finish up your shopping today.