6 Summer Must Have Side By Side Accessories by Bad Dawg
6 Summer Must Have Side By Side Accessories by Bad Dawg
---
BAD DAWG ACCESSORIES | BAD DAWG ACCESSORIES | SEPTEMBER 26, 2018
Got a little vacation time saved up? Whether you are headed on a SXS vacation out west or camping at your favorite site an hour away from home, there are some things that you may want to add to your ride before you go.

Check out Bad Dawg's list of summer must-have UTV accessories to make your rides even better!

WATCH WHERE YOU ARE GOING WITH MIRRORS
Yes. We know that side by side UTVs are not cars and trucks. However, when you are going on a ride and there are going to be other SXS vehicles and people around, you want to be safe. Mirrors help you see what's around and clear up any blind spots.

Bad Dawg Accessories carries a few different sizes of universal rear view and side mirrors. The Bad Dawg Breakaway Mirror Set is a great addition to any ride. These mirrors are made specifically for UTVs and can take hard hits from limbs that get in the way or flying rocks. They can also be pulled in when you need to squeeze through tight spaces. The rear view/side view mirror pictured below is also a great addition and has shatter-proof tempered glass. Bad Dawg also has mirrors designed specifically for Polaris and Yamaha.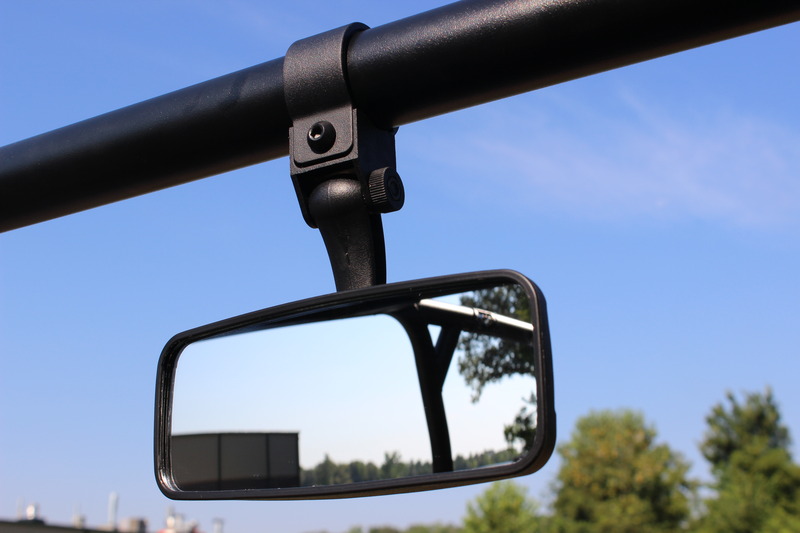 DON'T LEAVE YOUR HOME WITHOUT A WINDSHIELD
Whether it is hot or cold outside, you need a windshield. In the winter, windshields keep cold air from piercing your skin. And in the summer, UTV windshields keep you from eating bugs and dust when you fly through dusty trails.

Bad Dawg carries windshields for top UTV brands and in many different styles such as full, titling, and half windshields. Check out the tilting windshield for the Kawasaki Teryx-4. It's abrasive resistant and easy to install. Tilting windshields are great for those who want the protection of a windshield when going fast but the feel of air on the face when taking things easy. It's also great to be able to have airflow when temps begin to rise in the middle of summer.


ADD MORE PROTECTION WHEN YOU ADD A ROOF TO YOUR UTV
While there are many side-by-sides on the market that have a roof already installed, this is still not the norm for most manufacturers. A roof is a great investment for those who use their UTV on a regular basis. Rain and snow can be difficult to drive in. And without a roof to keep the elements out of your face, it can be even more difficult. A roof for your UTV also helps keep you protected from the harsh rays of the sun.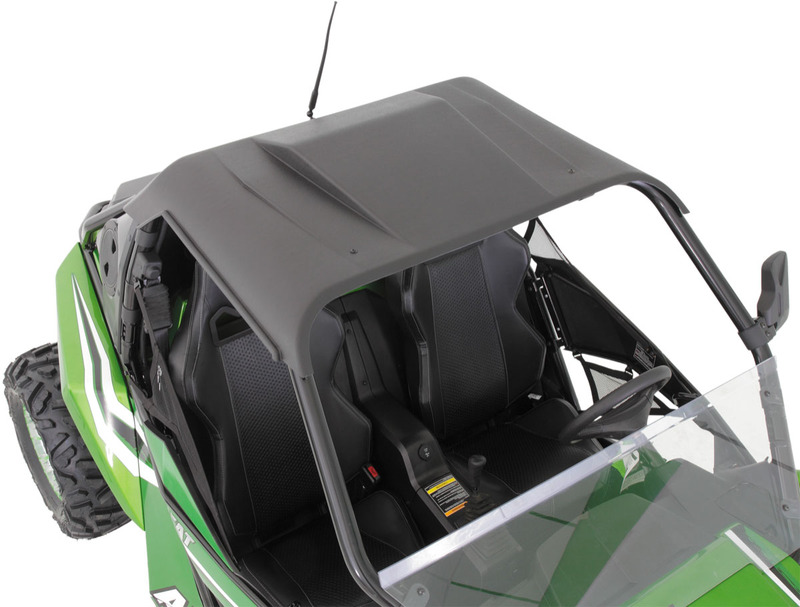 PACKING TOOLS AND A WINCH CAN SAVE THE DAY
It only takes one time being stranded on the side of the road or stuck in a ditch for a SXS owner to forget to pack a few tools and a winch. And when you enjoy going on rides and spending the day on trails, something is bound to happen...to either your vehicle or someone else's.

Bad Dawg carries a few tools, and we also carry winches. You can have a Warn Vantage/ProVantage Winch mounted to the front of your rig. They are great for getting you out of sticky situations. They come with aircraft-grade wire rope and comes fully sealed to keep the elements out.

MAKE ROOM WITH UTV STORAGE ACCESSORIES
Where do you put all of your stuff? Don't waste precious passenger room with tools, extra axles, belts, and coolers. Add storage to areas that you normally don't use. The Universal Roof Cargo Rack is perfect for any SXS/UTV with a metal roof.

For Intimidator UTV owners, the new front cargo basket is great for carrying a few extras like tools and belts. It would also make an ideal addition for anyone planning on using their ride for hunting. Carry your guns, bows, feed, and decoys. The best part is that the front cargo basket can be easily installed and uninstalled with just a few bolts.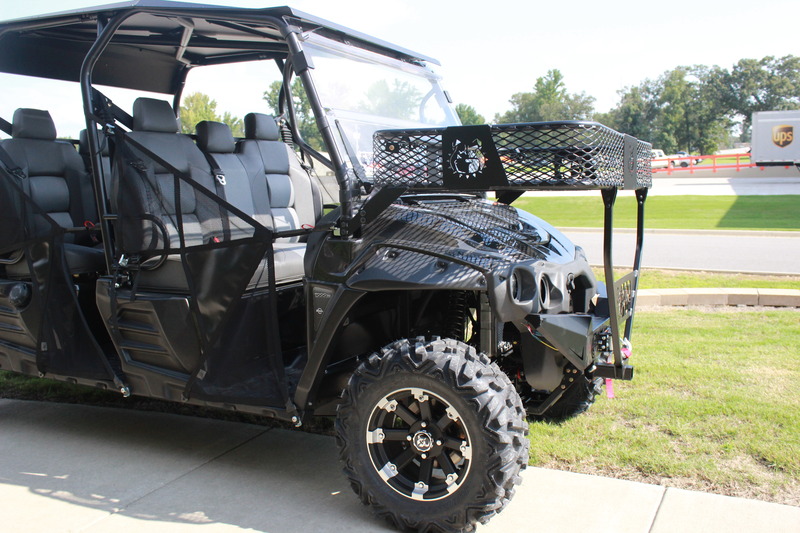 GET READY TO RIDE WITH BAD DAWG ACCESSORIES
Bad Dawg Accessories carries the best aftermarket side by side accessories. Whether you are trying to get your SXS decked out and ready to ride with the crew or you want to make your job a little easier and more comfortable, Bad Dawg has what you need. Find accessories for Polaris, Yamaha, Intimidator, Honda, John Deere, Can Am, and more.

Shop directly from our website or visit a Bad Dawg Dealer. Use the DEALER LOCATOR to find a dealer near you by typing in your zip code.